Join Tigernix at the SEA Exhibition in Kuala Lumpur
Join Tigernix in Vietnam at the 17th World Congress On Engineering Asset Management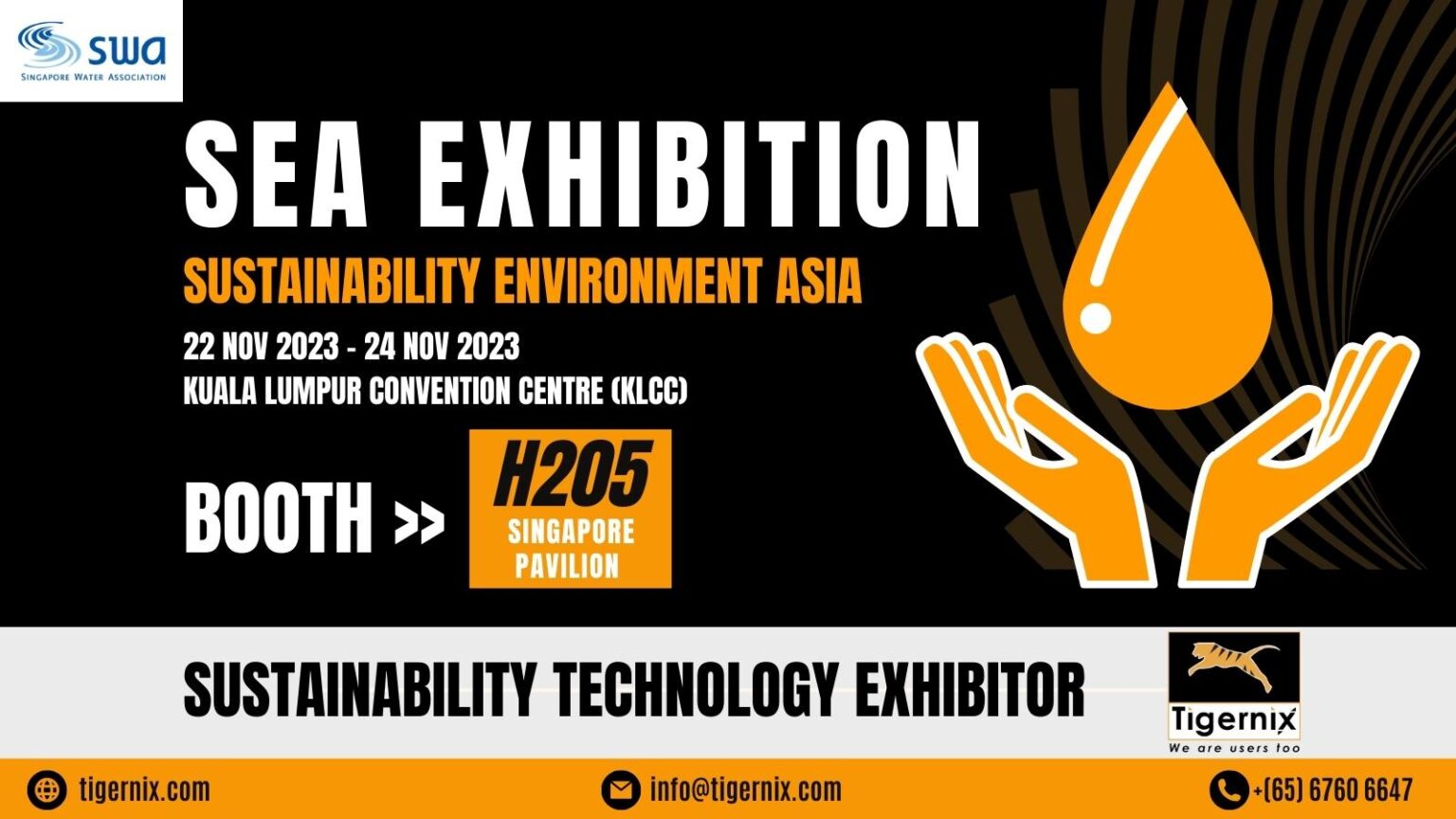 Tigernix, a valued member of the Singapore Water Association (SWA), joins the Sustainability Environment Asia (SEA) 2023 Exhibition as an exhibitor who inspires sustainable water and wastewater infrastructure management in Southeast Asia and the world at large.
The 3-day event will be held from 22 NOV – 24 NOV 2023 at the Kuala Lumpur Convention Centre (KLCC) in Malaysia, thus bringing a vibrant culture and sustainability together. The event is a hub for 12,000+ visitors to meet 100+ quality exhibitors and attend a multitude of seminars that educate about environmental preservation in the water and wastewater domain in Asia. Domain experts will gather from around the world to share their experiences, including Australia, China, Japan, Germany, The United Kingdom, the United States, etc.
During this international business and trade event, Tigernix will showcase proprietary digital solutions that can not only manage the risk, cost and performance profiles of mega infrastructure but also ensure that net-zero environmental and community inconveniences occur during water and wastewater operations. Visit Tigernix's booth (BOOTH NUMBER: H205 at the Singapore Pavilion) to get a full demonstration of our technology suites by our CEO, Mr Gowrishankar, a master in asset technology and sustainability enthusiast.
This is an invitation to everyone to come and join Tigernix at the SEA event and familiarise themselves with the future of water and wastewater solutions driven by sustainability-focused technologies for a cleaner, safer and hygienic source of life in our communities. To learn more about the event and our participation, call us at +(61) 7 3012 6312 or email [email protected].