Tigernix Debuts at The 2021 Asset Institute's Annual Member Forum to Contribute to The Australian Asset Technology Ecosystem.
Tigernix Debuts at The 2021 Asset Institute's Annual Member Forum to Contribute to The Australian Asset Technology Ecosystem.
Tigernix is excited to share this significant development of our growth into global markets with our audience and valued clientele. Team Tigernix was introduced to the asset management and technology ecosystem in Australia at the Annual Member Forum of Asset Institute. The event was hosted on the 17th, November 2021 (09:50 AM – 1:00 PM, Brisbane time). It was a virtual event of approximately 50 members and guests of the institute from asset governing bodies, asset technology solution providers, domain professionals, academic researchers and participants related to the Australian Asset-centric Sectors.
The Virtual Meeting introduced Tigernix to the Asset Institute community, as a new member – where Tigernix's CEO, Mr S. Gowrishankar, elaborated on how Tigernix offers advanced solutions that can be used by asset-dependent establishments in Australia. He further explained that Tigernix's Smart Asset & Risk Management can facilitate the main asset classes of Australia – road, water, wastewater, mechanical asset and rail networks – that are worth almost AUD 457 billion, and that these can all be maintained via an innovative and integrated solution powered by Industry 4.0 technologies.
Mr Gowrishankar outlined four main challenges that are hindering seamless asset service delivery in Australia and how Tigernix's Smart Asset & Risk Management solution can assist asset managers to control resources, make successful decisions, and predict future events that mitigate the risks of these challenges.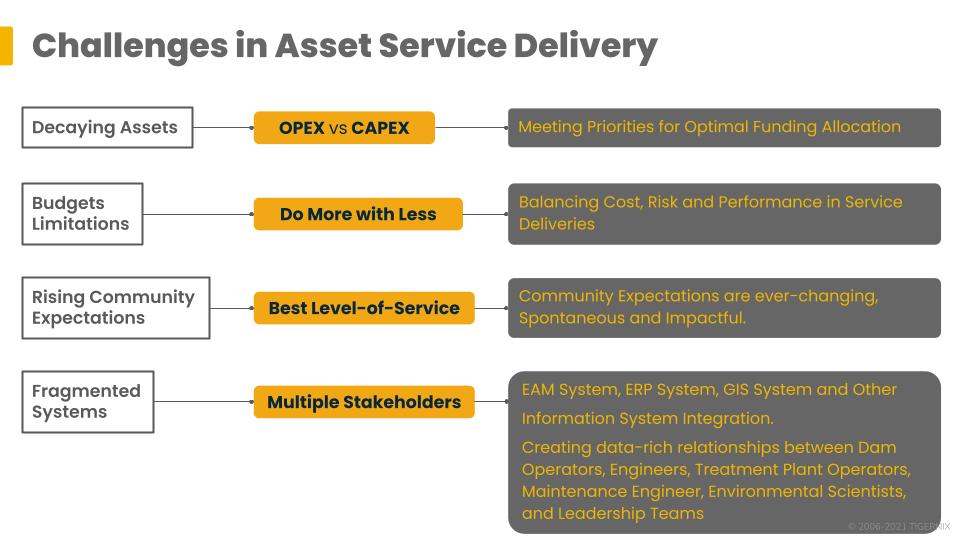 Tigernix drew the attention of the participants of the Forum after explaining how Tigernix's proprietary Smart Asset & Risk Management Solution is enhanced with new-age technologies like 5G, GIS, Big Data Analytics, AI and Machine Learning, and non-invasive Root Detection Technologies powered by satellite technologies (like LiDAR).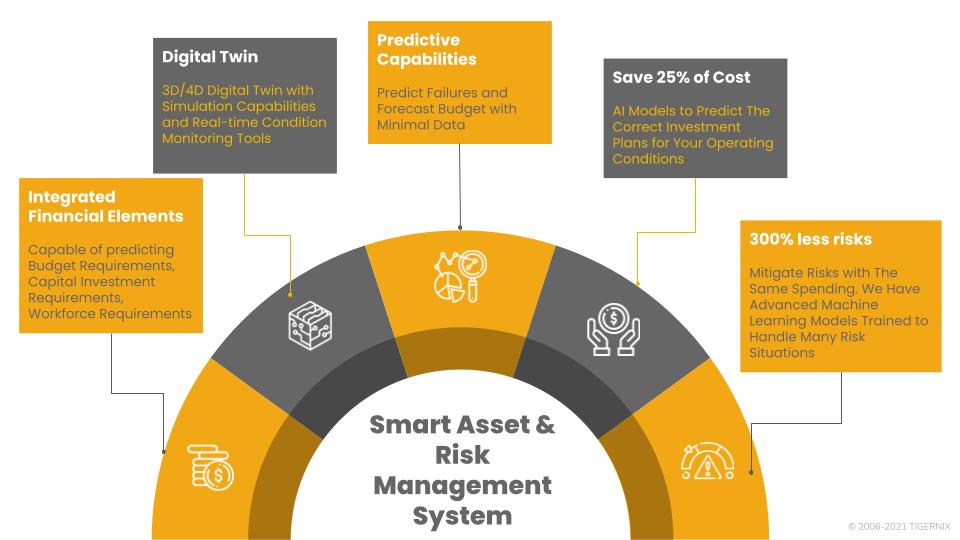 Furthermore, the disparity between Tigernix's Smart Asset & Risk Management solution and conventional asset technologies was outlined by describing the driving mechanisms that are built with Tigernix's patented algorithms and schemas that make Tigernix's Asset Solution, innovative and fit for purpose in today's Industry 4.0 era.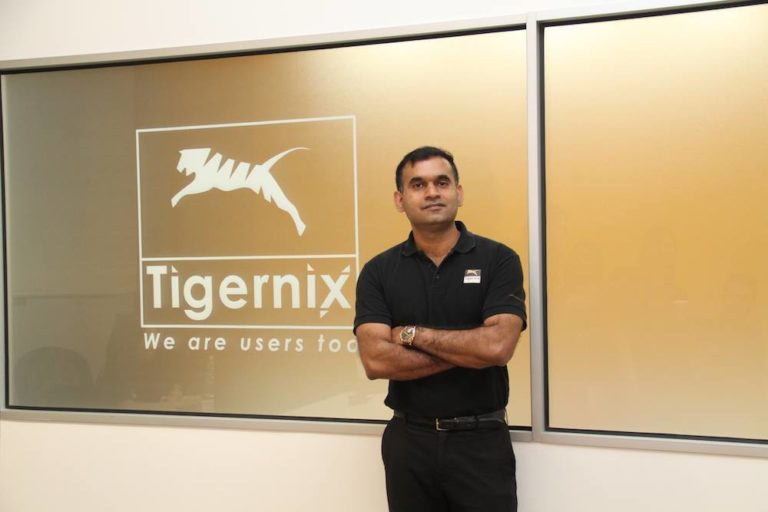 The 50+ Asset Institute Members and guests had the opportunity to learn how Tigernix offers solutions to water utility service enablers to optimise tiered systems from catchments to consumers, and wastewater utility service enablers to optimise their systems from collection infrastructure to reuse services. Tigernix's CEO also explained how the Digital Twin + Simulation Platform, In-built Investment Framework, Satellite-based Tree Root Intrusion Monitoring Technology, and other technological advancements are integrated into the Tigernix solution.
This event was an important milestone for Tigernix's entry into the Australian market as we invest in pursuits to network with asset-dependent institutions and offer robust smart technologies to allow asset professionals to investigate, monitor, diagnose, deploy and manage complex assets with minimal resources. We are grateful to Asset Institute for providing this opportunity to profile our company and solutions to its members at this annual event.
We are looking forward to sharing more success stories and providing guidance to you in understanding the veracity, authenticity and reliability of our services. Stay Connected with Tigernix and obtain more information about this event by contacting us.