Tigernix Addresses the Delegates at the 17th WCEAM Gala Dinner Night
Tigernix Addresses the Delegates at the 17th WCEAM Gala Dinner Night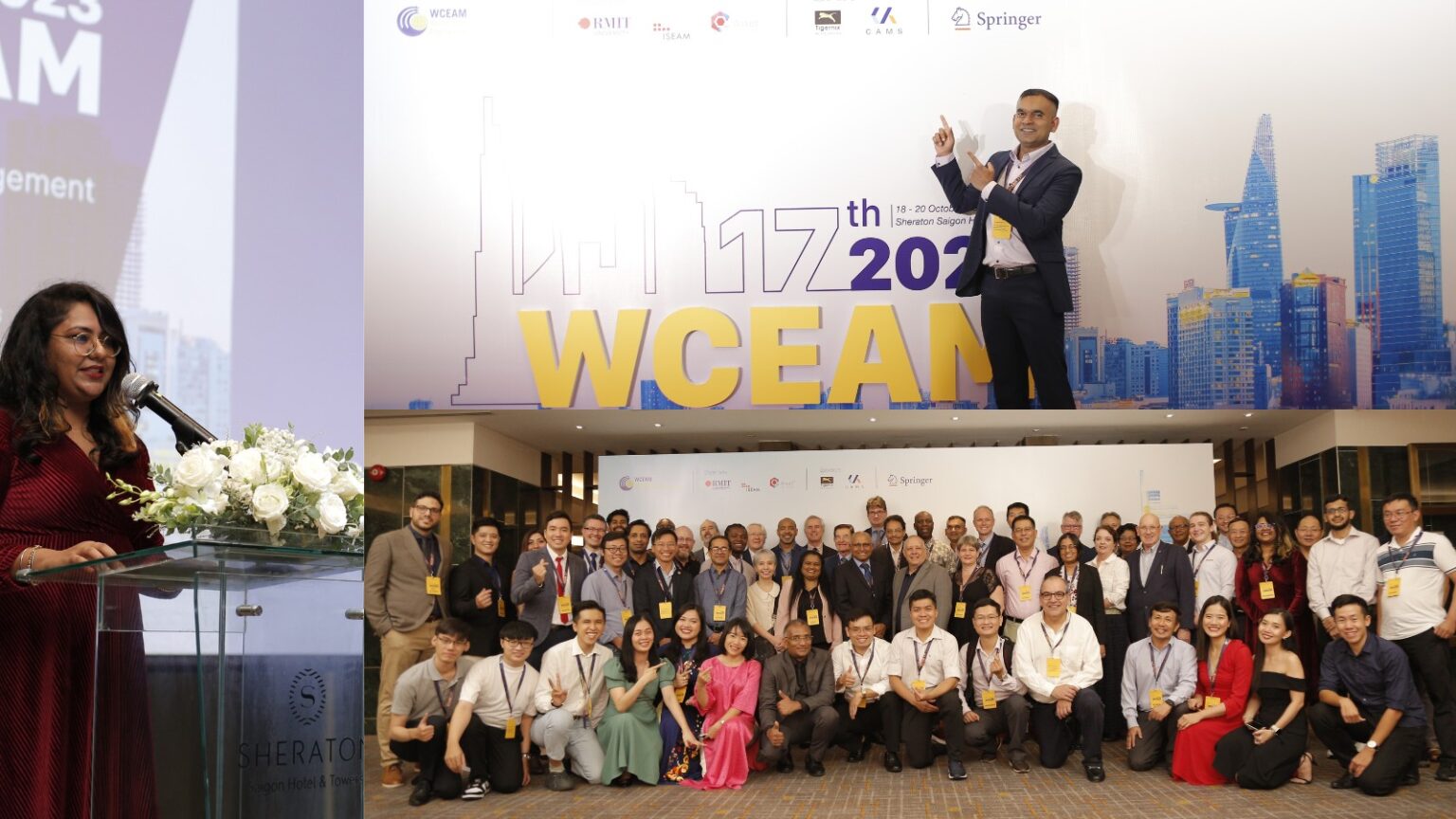 Tigernix had the honour of sponsoring the 17th WCEAM as their Gala Dinner Partner on the 19th of October, 2023. In this exceptional event, Tigernix addressed the gathering of esteemed guests, delegates and academic experts worldwide. Ms Rukshali Pathiraja, the WCEAM representative of Tigernix, shared a few words about the event on behalf of the Tigernix team.
She started by acknowledging the contribution and participation of Prof Ray Kirby, the WCEAM Chair of RMIT University, Prof Joe Amadi, Chair of the Board of Directors of ISEAM and Prof Joe Mathews, CEO of Asset Institute. They are the leaders who directed the triad of the organising teams that made the event a success in 2023. After admiring Vietnam's effort and beauty, Ms Rukshali proceeded with a humble introduction to Tigernix as its aspirations.
The guests were astounded to hear the growth of Tigernix within the past 17 years and how it expanded with a bloating number of team members in less than 2 decades. She highlighted Tigernix's commitment to innovation and technology, including advanced digital capabilities such as AI, Simulative Digital Twin Platforms, GIS Maps, Predictive Models, IoT Sensor Connectivity, and Satellite-based Video Analytics. These technologies aim to help asset managers make informed decisions, improve asset performance, and reduce costs in the digital era of Industry 4.0.
The Gala Dinner concluded with an invitation to visit Tigernix's exhibition booth and a message of gratitude to the CEO of Tigernix, Mr S. Gowrishankar and all the attendees. The evening was wished to be enjoyable, and the hope was expressed that the fellowship and discussions would be as exceptional as the achievements and aspirations that brought everyone together. Tigernix extended its heartfelt appreciation to the guests for their presence, and the Gala Dinner commenced.To learn more about this memorable occasion, Call us at +(61) 7 3012 6312 or email us at [email protected].