Tigernix's Stamped As A Remarkable New-Age Technology Solution Provider at The OZWater'22 Workshop
Tigernix's Stamped As A Remarkable New-Age Technology Solution Provider at The OZWater'22 Workshop
Tigernix joined an audience of water specialists, technology practitioners and distinguished guests at a workshop in Brisbane, Australia where our CEO, Mr Gowrishankar, presented the innovativeness and efficiency of Tigernix Water Solution. Today, on the 10th of May, 2022, this event was hosted by SWAN from 4:00 PM to 5:30 PM in the Brisbane Convention and Exhibition Centre as an integral occasion of OZWater'22.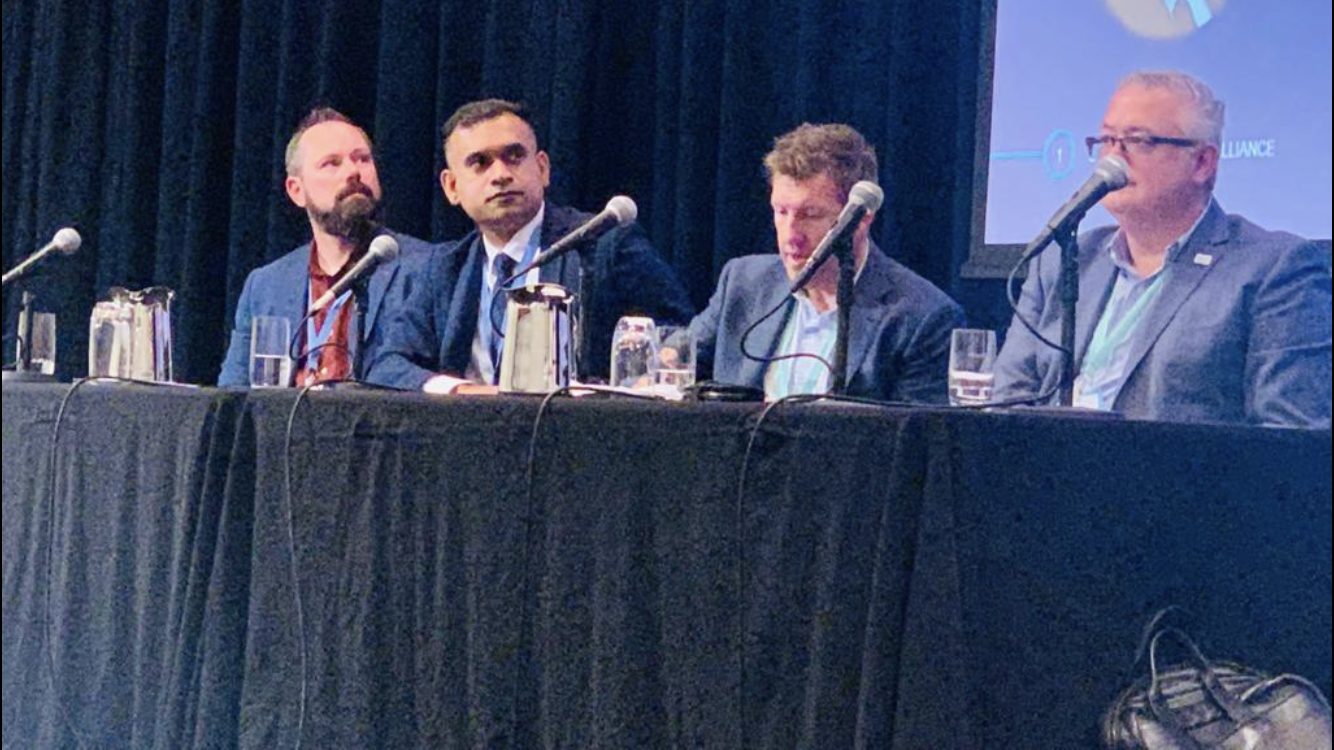 Under the title of "Flood Prevention with The Power of Digital Twin for Australian Water Societies", Tigernix presented a well-versed presentation on how new-age technologies can help water societies in Australia to overcome the impacts of flood events. Our CEO explained the uncontrollable natural circumstances- like monsoons, floods and rain bombs- that put water asset managers at a disadvantage and how the precise adoption of the right technology can help them overcome these limitations in a cost-efficiency, data-driven and effective manner. This presentation and discussion highlighted the use of Digital Twin Technology to make integrated data sources, visualising simulated events, enable real-time visibilities and many other futuristic advantages for forward-thinking water utility service providers in Australia.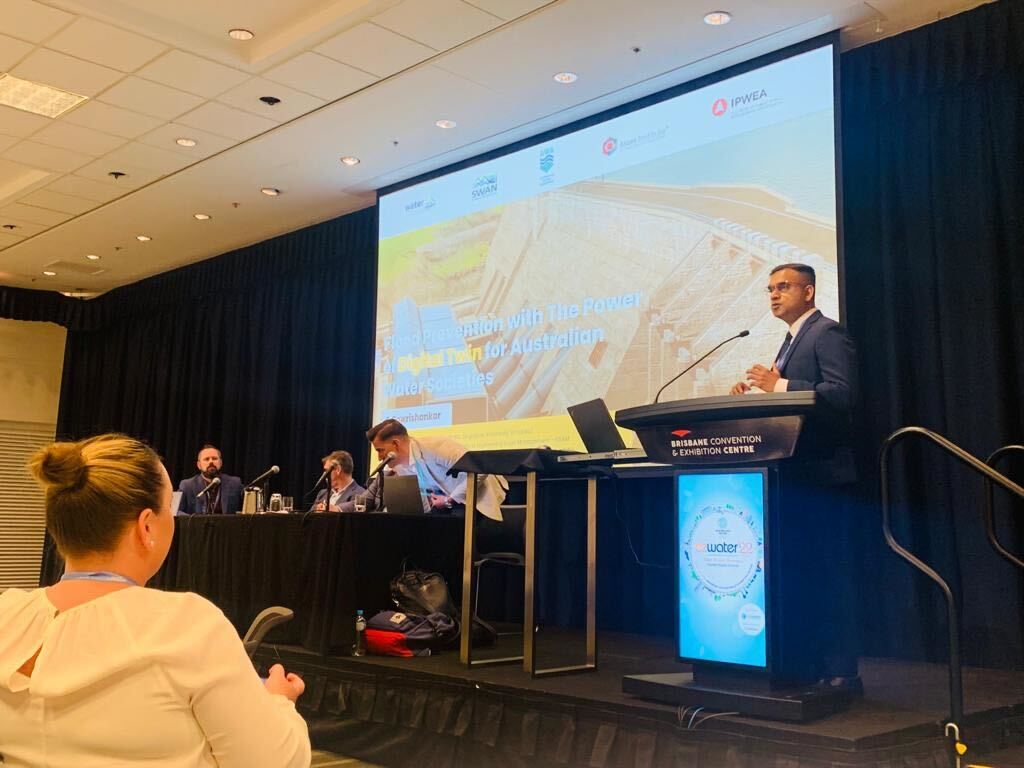 The event was a great success, and Tigernix was able to imprint a strong image on the water field experts as an innovative new-age technology solution provider for the expansive water industry of Australia. We would like to thank the Smart Water Networks Forum (SWAN) association, the organising team of OZWater'22 and other individuals and teams that allowed us to take the stage and display our potential at the workshop. We are also thankful to the audience for lending their ears and appreciating our team effort, and for successfully delivering our vision at today's event.