Public transportation is an essential driving factor to boost economic productivity and mitigate the costs of congestion in a country. It increases cohesion and enables easy and equal access to all services, employment and other pedestrian purposes. Public transportation service enablers who provide seamless and uninterrupted road transportation services win the public's trust, which gives the government the upper hand in politics and economic stability. Thus, making transportation a social, political and financial responsibility for transportation infrastructure managers.

A community is recovered from being isolated to a highly connected and time-saving network through road infrastructure. The failure of critical transportation infrastructure can lead to political, economic and social drawbacks due to improper maintenance and unplanned scheduling of road transportation overhaul services. This is where the use of CCTV (Closed-Circuit Television) and Laser Technologies is no longer a technology luxury but an indispensable technological advancement for most transportation service enablers.

Today we will be discussing how road infrastructure managers use CCTV and Laser technologies to cut down the prolonged inspection processes and all the benefits the transportation municipal utility stakeholder can foster.
Traditional Road Inspection Method and Drawbacks
Having a sound road asset maintenance approach is the driving factor to successfully offer the best levels of road transportation services for communities. Traditional road inspection is an essential process for three main purposes:
Ensuring there is a smooth, convenient, safe and efficient travel experience for road users along the end to endpoints of the routes.
Preserving the originally constructed conditional and structural conditions of road assets (sidewalks, bridges, highways, culverts, pavements, highway terminals, road furniture and more).
Protecting the adjacent resources of the roads and the safety of the user (i.e. in case of a natural disaster, the road users must be warned, and risk mitigation plans must be implemented promptly).
However, the traditional road inspection methods are inefficient and ineffective in meeting the above-mentioned goals. Traditional inspection methods usually ignore the incompetent measure of the dynamic deterioration (waning, cracking, potholes, crazing, subsidence rutting, edge failures and more) of roads. Manual inspection methods take months to give results; by this time, the conditions of the roads are worsening due to the changing environmental conditions, unprecedented natural hazards, variating vehicle usage rates of the different points of the road.
Employment of CCTV and Laser Technologies by Road Asset Managers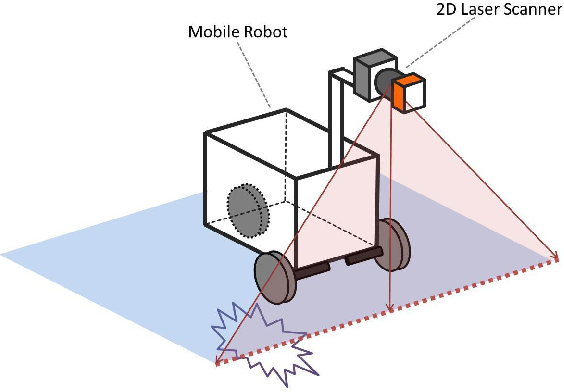 CCTV technology is best known to many for its use for the security and safety of road users and ensuring that road users oblige to the road and traffic laws and regulations. However, this technology can be used for more than just that. IIoT can power CCTV and laser technologies to manoeuvre road asset inspection robots to scan the pavement and surface indexes. This technology allows the road infrastructure managers to remotely access video footage of the road conditions and use laser technologies to detect hidden damages accurately.

The video footage and the motion and activity of road damages picked up by the laser technologies can then be uploaded to a cloud platform where anyone can access using secured access points. The threats and risks of road assets' structural and conditional formation can be analysed and graded according to their criticalities for further analytical purposes.

The video data is later fed into video content analytics software where the trained AI and ML models will analyse the depth and integrate insights to interactive visualisation tools like digital twins, GIS layers, smart dashboards and more. The actionable insights can later be used by predictive and prescriptive analytics tools to predict what are:
Roads that are frequently used by the public
Roads that need more precise surveillance
Roads that require prompt maintenance services
The disaster-prone areas of road infrastructure
Which roads wane or deteriorate faster and more
The insights extracted from these technologies can be used for:
Drainage System Maintenance
Insight for Emergency Storm or Landslide Response
Road Abandonment and Reclamation
Road Surface Maintenance
Advantages of CCTV and Laser Technology
There is a multitude of perks in using CCTV and Laser technology to ensure the health, performance and safety of all your road assets at any given point of time or event. Here are some of the most significant advantages that you can gain by adopting a well-implemented CCTV and Laser Technology Tool for your smart solutions.
Narrow does months of inspection time to a few hours or minutes; as the inspection processes will be handled by automated algorithms, it would not take long to get a comprehensive report on asset conditions (i.e. pavement condition index, surface condition index, pothole diameters, crack lengths, roughness index and more)
Save hoards of money and a lot of time by overlooking negligible and snail-like processes in the traditional transportation asset diagnosing methods
The CCTV and laser technologies help the analysts to create quick overviews for decision-makers to understand the for decision-makers to schedule maintenance dispatches, financial fund acquisition, public caution units, risk mitigation planning and more.
The road asset managers who use this technology can build comprehensive and interactive GIS layers that allow easy visualisation of road asset events.
When combined with simulation technology, users can derive event-driven insights by understanding the response of road assets in different probable events (based on road use, storm impacts, landslide effects, environmental changes, demographic impacts, and more). This allows point-based insights; in other words, they get the advantages of analysing any location of the massive road infrastructures of any simulated event.
Are you CCTV and Laser Ready?
When the world is slowly recovering from a global pandemic, the need for unscathed public transportation is more important than ever. Therefore, modern transportation asset managers and utility service enablers are already investing more in advanced analytical suites powered by CCTV and Laser technologies. These technologies can be used to ensure side road, highway, HVAC (Heating, Ventilation, and Air Conditioning) systems of road tunnels, bridges, culverts and other road infrastructure components. These technologies result in a range of:
Economic Benefits: Culture the urban connections, boost the economic productivity, promote the tourism industry, Increase the land value of adjacent lands.


Environmental Benefits: Enable cleaner environment and mitigate climatic changes (controlling emission rates)


Social Benefits: Enable prompt and reliable healthcare services and provide access to vital services for ageing populations of communities
Thus, adopting such technological advancements is a mandatory decision for all road utility service enablers. The future of safer, clever, healthier and resilient roads rely on CCTV and laser analytics, so probing whether your roads are CCTV and laser ready is an important operational decision that your transportation utility service establishment must make.